HUNGARIAN SAUSAGES

INGREDIENTS: Soy Protein and Water, Vegetable Oil, Spices, Natural Flavors,
Wheat (Gluten and Fiber), Modified Starch (Thickener), Iodized Salt, Vinegar,
Soy Sauce, and Brown Seaweed Gum.
RECOMMENDED COOKING INSTRUCTIONS:
1. Pour a small amount of water and oil in a non-stick pan.
2. Let pan heat up for 1 minute on medium flame.
3. Remove casing of the sausage before placing onto the pan.
4. Cook evenly and serve hot.
STORAGE INSTRUCTIONS: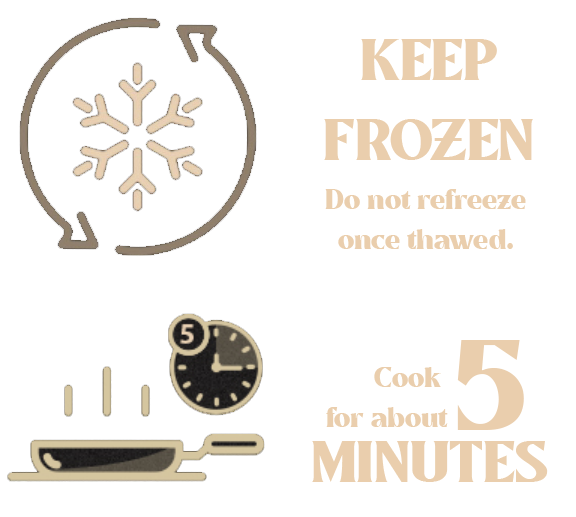 Trans Fat-Free Sausage | Egg Free | Cholesterol-Free Sausage